Since it's going to be the most "eating week of the year"... thought I'd feature some great recipes.... so gotta start with dessert of course! Well, not that cookies are a normal "dessert" but more an all day treat!.... so go with the favorite... chocolate chip (but these are with a twist!).... they're called Treasure Cookies.... found them on 30 Handmade Days Blog....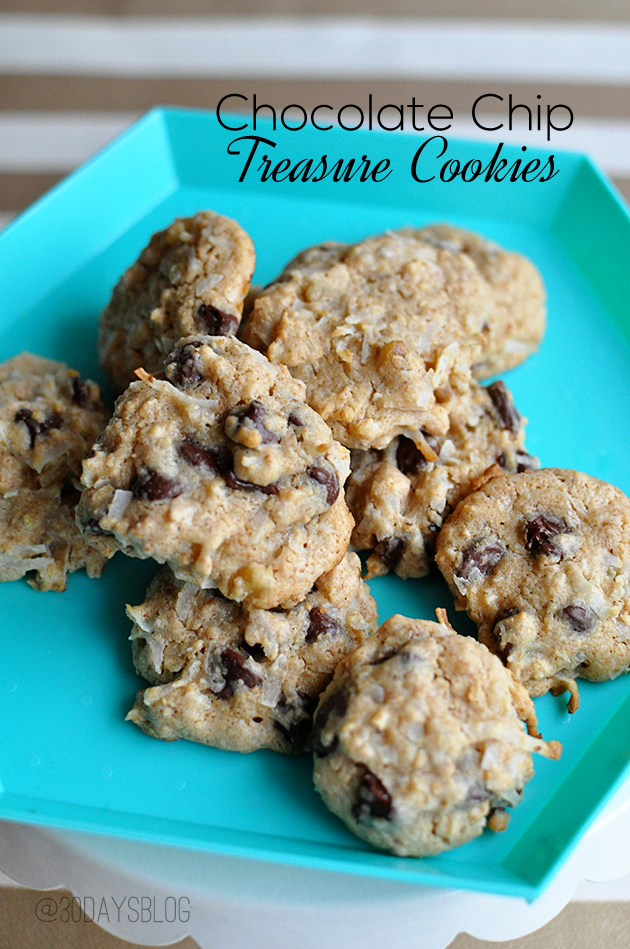 Ingredients
1 1/2 cups graham cracker crumbs
1/2 cup flour
2 teaspoons baking powder
1 14 oz. can sweetened condensed milk
1/2 cup butter, softened
1 1/3 cups coconut
1 package semisweet chocolate chips
1 cup walnuts, chopped (optional)
Instructions
Preheat oven to 350 degrees.
In a small bowl, mix graham cracker crumbs, flour and baking powder.
In a large bowl, beat sweetened condensed milk and butter until smooth.
Add graham cracker crumb mixture; mix well. Stir in coconut, chocolate chips and walnuts.
Drop by spoonful onto ungreased cookie sheets.
Bake 9-10 minutes or until lightly browned
Super Easy!
Enjoy!